Affiliation Accreditation Boards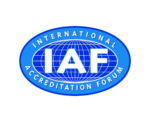 Accredited ISO Certifications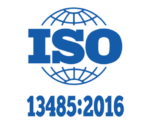 Who Are We
Jazztechnical Certifications, a Sister Concern Company of SQC Certification Services Pvt Ltd, is well recognized brand of India with a team of dedicated experts who specializes in ISO Certification, ISO Implementation, Product certification & Inspection.
Our Mission
We, at jazztechnical Certifications are oriented toward blending technology with traditional practices to meet the needs of businesses in the efficiently and make it cost effective for our clients.
What We Do
Our product basket include a wide range of online services like ISO certification, Company Incorporation, GST Registration, , Import Export Code, MSME Registration, Trademark, Copyright etc.
Our Aim
Jazztechnical Certifications aim to make it easy for every business owner to get required certification with least time and pocket friendly procedure while staying at their home or office comfortably.
Jazztechnical Certifications have a proud history of providing certifications to the Government, Public and Private Sector Organizations involved in varied areas of operation.
Our aim is to make an organisation or a company satisfy customer expectations as per recognized international standards.
Why Choose Us??
Jazztechnical Certifications are India's most reputed ISO Certifications providers because:
jazztechnical Certifications owns a record of certifying 6000+ clients of Government & Private Sector combined.
All Certifications are provided by International Accreditation Forum (Accredited by Government of India).
No Middleman is required in the process as we deal with the client directly.
We have proudly certified Khadi India, Block Office, Limited Companies, Government Colleges etc.
On Time certification & No hidden charges.
Value for Money.
Our experienced team will get you certified through simple & hassle free process